A NETWORK OF ANIMAL LOVERS
We believe every person involved in production should share the same values.
From the farmers we source ingredients from to the ambassadors who support our brand, we have built a value chain that reflects our love of animals. That means everything we do is driven by passion – and we hold ourselves to very high standards.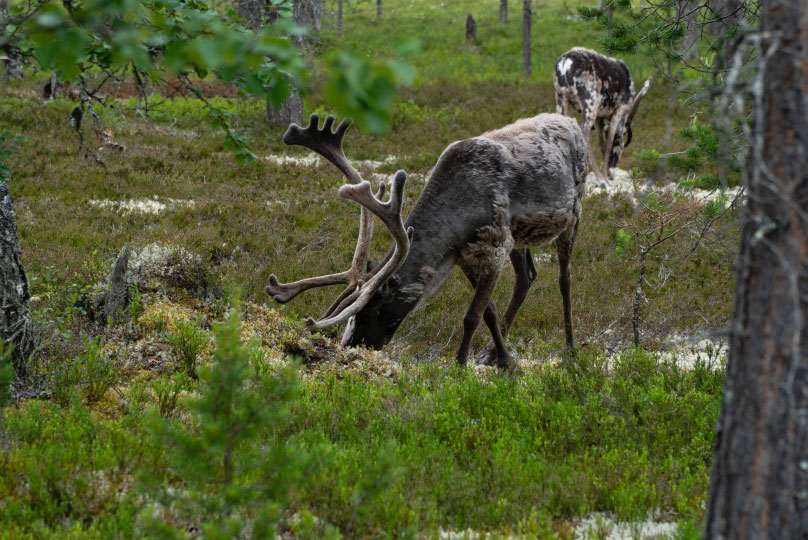 UNDERSTANDING ANIMALS
Respect isn't just about caring – it's about learning. That's why we've put together detailed resources to help dog and cat owners understand their pets. From how to make sure they're healthy to ways to stimulate them. So you can treat your furry friend better and ensure they develop properly.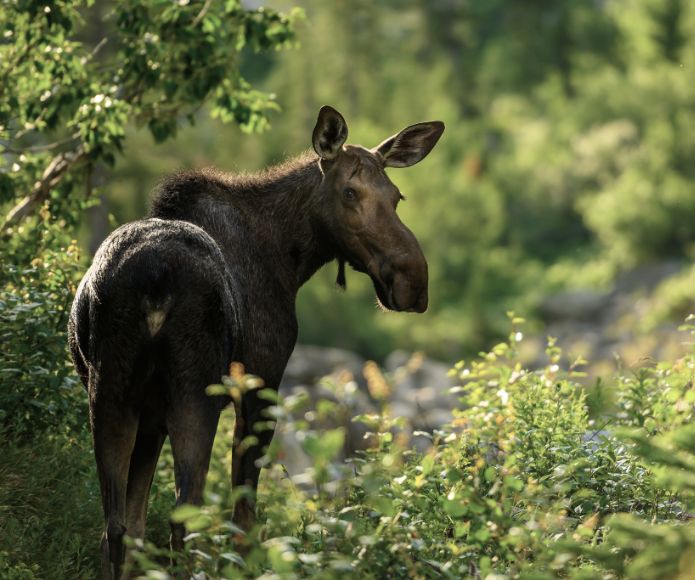 Our beloved elks
Elk is truly wild, roaming freely in the Swedish wilderness. The meat that we use comes from highly regulated, selective hunting practices aiming at maintaining a healthy Elk population. That is why the availability of meat can change from time to time.
Today, we need to reduce its content on some products because the current availability is lower. We will restore the content of Elk to its original level as soon as the conditions allow – we are committed to both provide your pet with tasty, high quality nutrition, and to to preserve the Elk specie for the future.
SWEDISH NATURAL QUALITY
Discover Our Products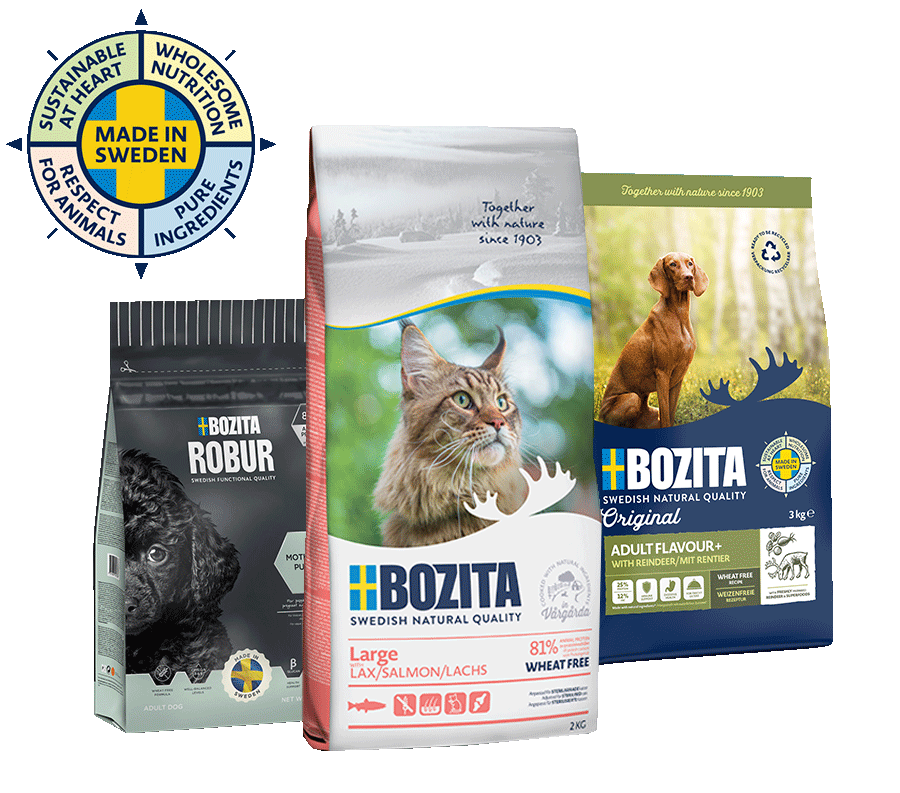 Swedish Natural Quality is about more than food in the bowl. It informs every part of our process, from the ingredients we use to the kitchen we cook in.
After more than a century, we learnt that how we make our cat and dog find is just as important as how it tastes. Using natural ingredients and manufacturing methods carefully refined through decades of loving labour, we produce cat and dog food which truly reflects the Swedish wilderness – and that is why we call it Swedish Natural Quality.