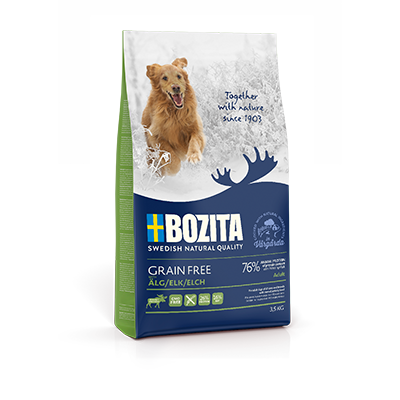 BOZITA GRAIN FREE ELK
26% PROTEIN OF WHICH 76% ANIMAL PROTEIN, 16% FAT
For adult dogs of all sizes and breeds with a normal activity level.
Grain free
Fresh Elk – 15% *High meat content
GMO free
76% animal protein – of protein content
Natural ingredients. No unnecessary additives
Soy free
Grain free recipe exclusively made to suit all breeds with their whole nutritional need. It is rich in freshly prepared elk which gives a high palatability. The product contains well-balanced levels of omega 3 and 6.
Sizes: 1,1kg, 3,5kg, 12kg