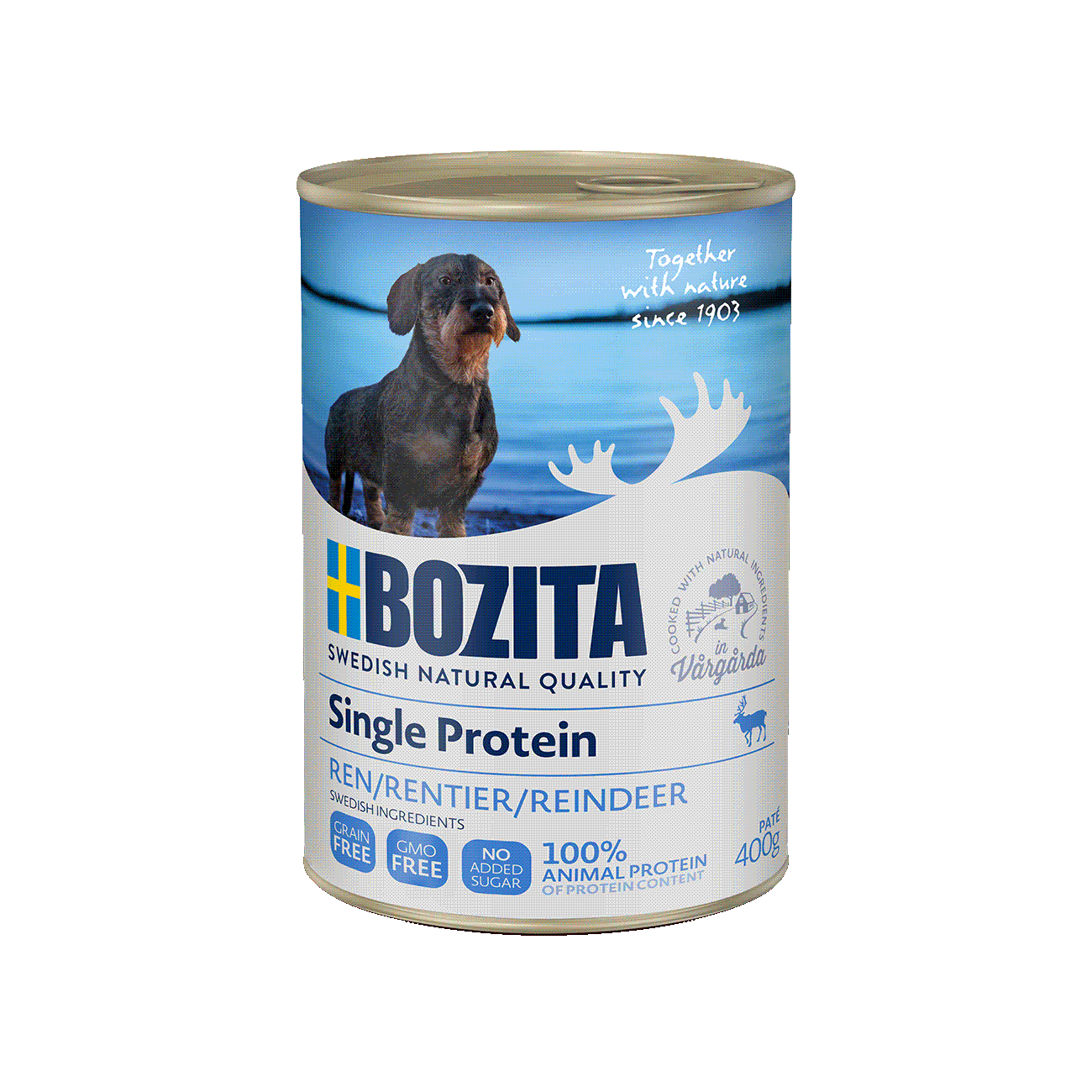 BOZITA REINDEER SINGLE PROTEIN – PATÉ
9% PROTEIN OF WHICH 100% ANIMAL PROTEIN, 4.5% FAT
Bozita Single Protein is a top quality, grain free and high-protein dog food, made to suit all breeds with their complete nutritional needs. The unique reindeer as the only animal protein source makes the feed perfect for dogs with sensitive stomachs. The product can be served alone, as a complete meal, or together with our dry food.
Produced in Sweden
Swedish ingredients
For adult dogs of all breeds
Perfect for dogs with sensitive stomachs
One unique source of animal protein
Grain free
High quality natural ingredients without unnecessary additives
The reindeer lives freely in northern Sweden of what nature has to offer. This gives our food the wild and rich taste that your dog will love.
Size 400g